Leaves are falling, Autumn is calling! Fall is all about pumpkins, refreshing colors, harvest time, cozy knit blankets, beautiful fall leaves and what not? Fall decor brings a welcome change to your home. From your front door to your living room and your bedroom, every room in your home deserves a fall makeover. fall home decor
Transform your space into the cozy autumn retreat that you've always dreamt of, with these home décor products from these brands that we have listed out for you. fall home decor
*Piper Classics*
Decorate your farmhouse or home with trendy and exclusive fall collection from Piper Classics. They have a special sale going on – on all these Fall and Harvest Décor. From Fall Cushion Covers to Kitchen Dish Towels and Wall Sign Boards to Berry Wreath. Don't miss out on their wide range of Autumn theme going on in their online store!
1. Fall Berry Wreath
We enjoy the change of seasons and the glorious colors of autumn brought on by shorter days. Bring those colors inside and add a bright burst of fall color into your country farmhouse decor.  This berry wreath/ ring has many possibilities.
2. Fall Dishtowel
Greet the harvest with these sweet fall accents embroidered on natural cotton fabric.
3. Fall Table Runner
The Harvest Sentiment Runner brings an attitude of gratitude to your country, farmhouse or traditional decor this fall. Autumn expressions and symbols are displayed across the fabric, creating an interesting, multicolored design.
4. Fall Throw Pillow Cover
Some of our favorite fall things are blended together on this lovely fall pillow – a plump felt pumpkin is appliqued on burlap fabric creating the perfect rustic accent for your harvest decor! The decorative hemstitch edging adds just the right finishing touch.
5. Zinc Sphere Hanging Basket
Shift your back porch from summer to fall with hanging plants and orange-tinged foliage that offers up autumn vibes.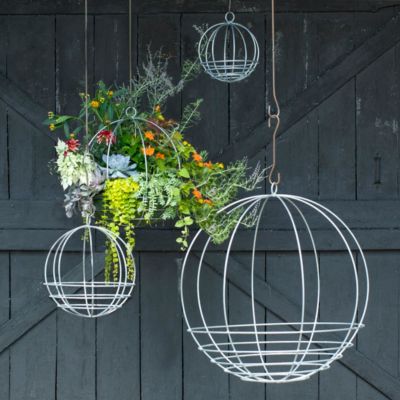 6. Harvest Festival 3-Wick Jar Candle
Welcome fall with the scents of the season, with this BUY ONE, GET ONE FREE offer. Add two of these Candles to your cart to get your special fall offer. You can select from four fragrances: Toasted Pumpkin, Harvest Festival, Warm Melted Maple and Autumn Orchards.
7. LED Green Ceramic Pumpkin
Add a lovely ceramic pumpkin to your home for a touch of fall flair. This harvest accent is olive green ceramic with a leaf pattern cutouts which allows the LED candle within to emit a beautiful glow. This versatile piece is great for a mantel, entryway table or office.
8. "Give Thanks" Whitewashed Window Wall Décor
Add a homey air to your harvest decorations with this décor that says "give thanks" pumpkin window display. Whether you display it as an "open" window or closed, it makes a lovely wall plaque of farmhouse flair. It adds a homey air to your harvest decorations or can be used year-round.
9. Pumpkin Truck
This decorative piece is perfect for tabletops and centerpieces. Features an antique rustic finish. Includes colorful pumpkins
10. Harvest Pumpkins Waterglobe
This pumpkins water globe is a festive addition to your Harvest décor. This unique globe is filled with water and a smattering of glitter flecks. On the outside this water globe features a handcart base, and the inside features a pumpkins heap to create the perfect Harvest atmosphere. Shake it up and watch it sparkle.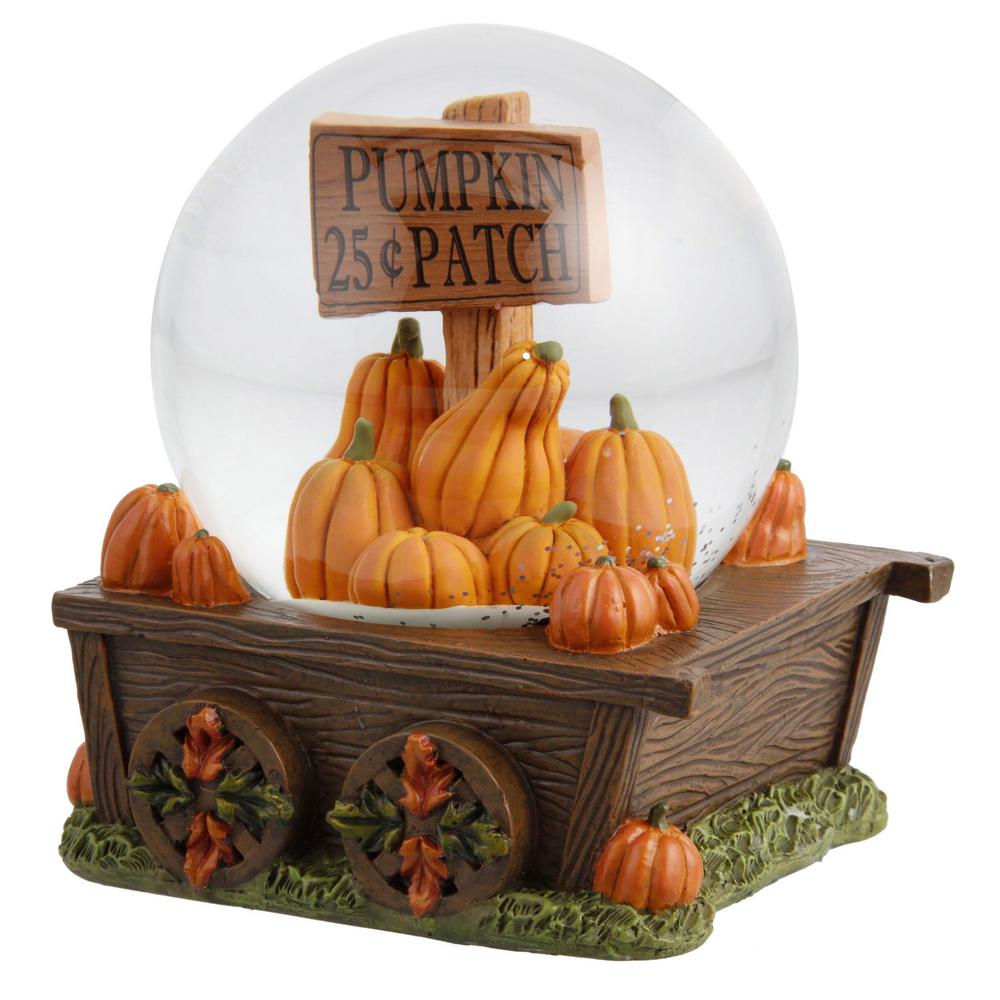 ---